COURTING INCLUSION AND SAFETY
Maximized anonymity & judgement free space.
By Geeta Kaur Dhiman
The concurrence of the pandemic and the rise of social media, meant many people were attention starved in isolation, many scrolling in search of self-discovery as we turned to the online world to remind ourselves that we still exist in something outside of our bedroom. The growing influencer culture and social media has done great things in the past decade. Causes have been supported and independent journalism has been disseminated. However, social media is now bombarded by self-made celebrities who profit entirely off of their personal image. Despite its intense spotlight, it comes with its difficulties- a point where your online persona is more valuable than your real self.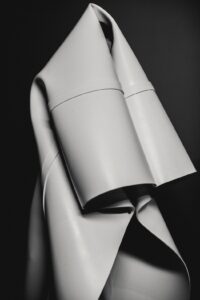 Credits: Craig Green by Paul Phung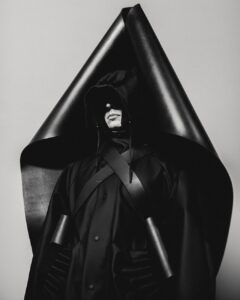 Credits: Craig Green by Paul Phung
We witness Gen Z, as the most mentally ill generation in recent history, sacrificing their privacy and personal data. The high cost of fame and fortune and the following Generation Alpha growing up in a world that socially exists more online than off, allows for increased Cyberbullying to flourish. Given the myriad negative consequences to the cyber-victim, the novelty of our digital lives seems to be wearing off and the rise of deinfluencers and faceless creator pages has given a platform to the latest style experts. New Faceless, judgement free social platforms, found people who offered entirely new visions of what life could be like as one collective power creating the necessary space to resist and shift the discrimination and exclusion they face. This is welcomed by a Gen Z era of maximization, a creative awakening that makes people appreciate and re-discover the importance of an interconnected existence. With bold styles, bold silhouettes and massive modalities of self-expression, we observe significant shifts in resilience and adaptability, for example the ever-growing acceptance of a genderless society.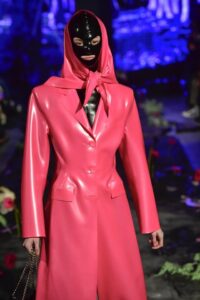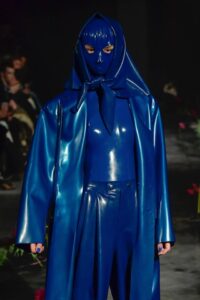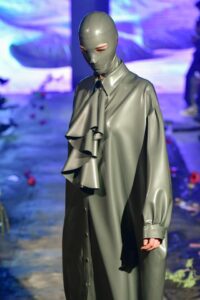 A paradoxical view of fashion exists, where Image doesn't always build the perfect brand and anonymity can be more desirable than fame. Fall fashion week 2022-23 runway became a creative playground for anonymity as a demonstrative expression.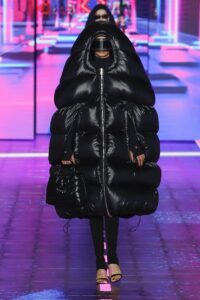 Credits: Dolce & Gabbana by Monica Feudi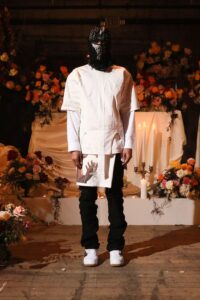 Fashion is ephemeral, yet celebrating anonymity in an age of over-saturation, is more enigmatic because we are now further interested in the allure of what is underneath a personality.